The First Seminar
The first seminar was held on 26th Oct 203 Sunday at Royal Pacific Hotel.
Fellow Rene Lien the President of GHP, welcomed all members and guests for being one of the witnesses for the first seminar. President Rene Lien pointed out the aim of setting up this Guild is to educate and arouse the public of using hypnotherapy as one of the tool of helping oneself. Reported on the status and recognition of the Guild with other associations of UK and the US.
Our guest speaker Dr. Yeung Che To shared his working experiences of being an Investigative Hypnotist for the Royal Hong Kong Police Force. He introduced the method and case studies of Investigative and Forensic Hypnosis from FBI and Massachusetts that we hardly have chance to study in Hong Kong.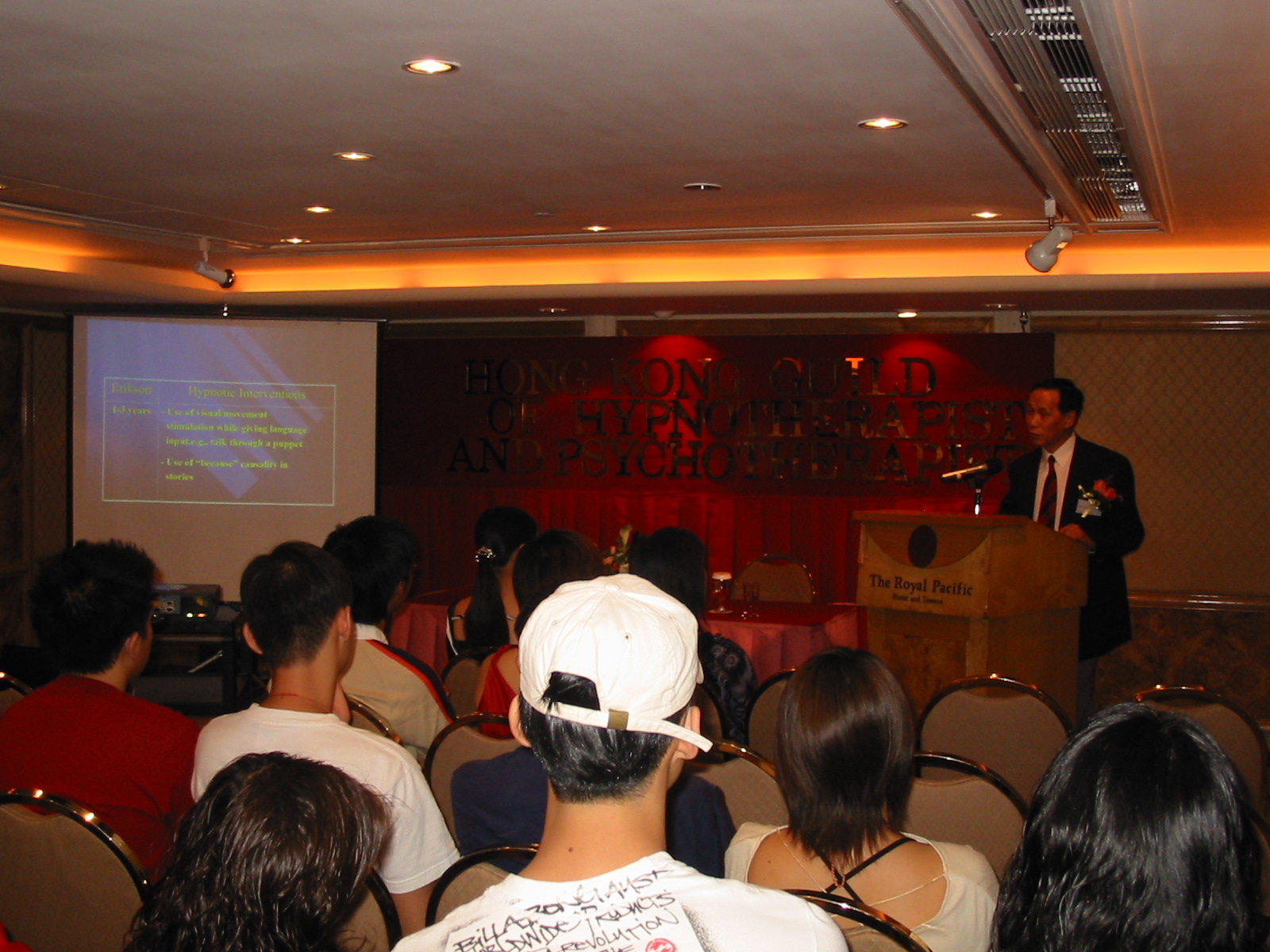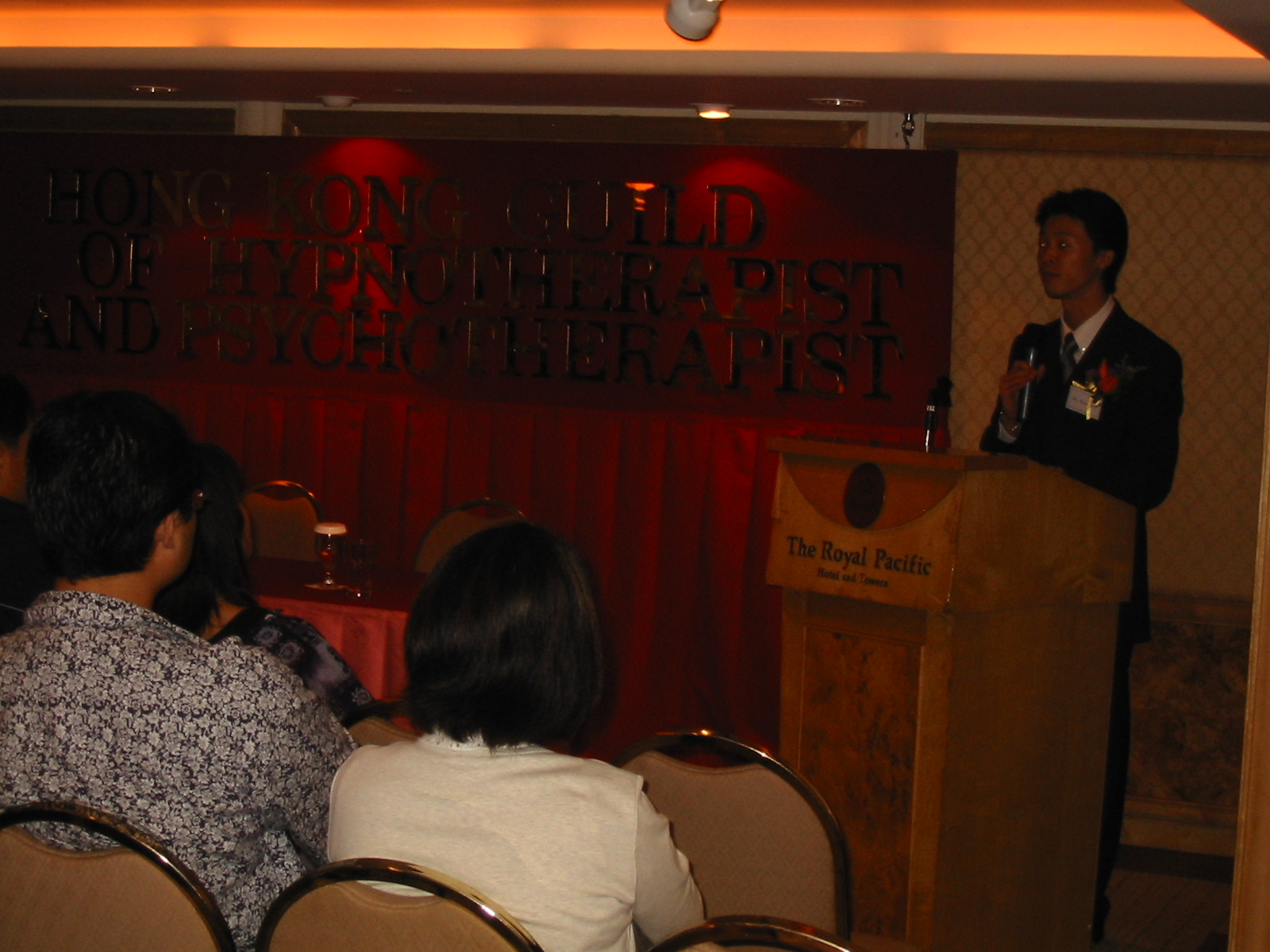 For the second part of the seminar, Dr. Yeung showed the members how to induce a proper hypnotherapy for child. How to use toys, story telling and the practical skills need to beware and prepare before the session.
The seminar was over run for half hour and members' feedback are "fruitful and useful".
Although this is the first seminar held by GHP, it is a very successful and full house one, as the Guild will continue to find more interesting topics and experts to share their experiences and new techniques on hypnosis and hypnotherapy.
CONTACT US:

Email:info@hkghp.org